Today was Gracie's last day of kinder. She is officially a first grader!!! I was talking to my friend G. about how I am okay with Gracie graduating and moving on to first grade and am wondering if it's because I used to teach kinder, so kind of knew what to expect or perhaps it's because I know that I still have Kyle who will be in kinder in a couple of years?? I'm not sure but I do know, that it feels like when I was a kid and all giddy, ready for the summer to begin.
Today at Gracie's graduation, it was very cute because Gracie's class nominated each other for the awards that they were going to get. One student got jump rope master and another best smile. When it was Gracie's turn, I was anxious to see what her classmates voted for her to receive. Well, she got chosen for the award of sweetest and that just melted my heart! Gracie is one of the sweetest kids I know and it's nice that her classmates think so too!
After graduation, my friend Karen and I, took our graduates out to a nice lunch. It's neat, because both Gracie and Kailee are adopted from China and both girls go to the same school and are in the same class. We are lucky to have them live so close to us and the girls share that special bond.
I'm so proud of Gracie, as she had an awesome report card! She received all outstandings and above grade level in her subjects. Not bad for being the youngest in the class. :) I don't know what first grade will bring but I am excited for next year and another new beginning.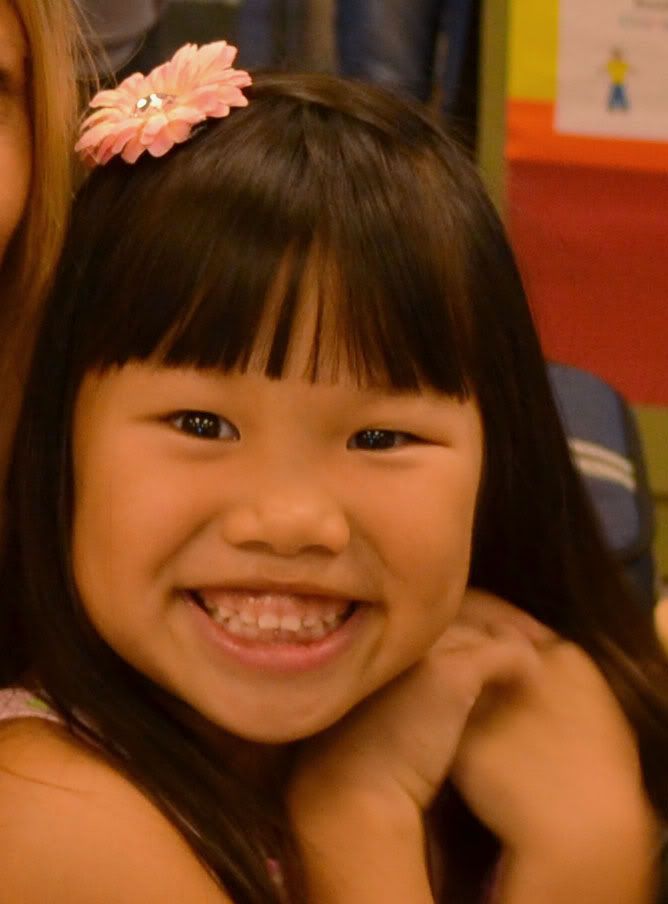 So excited for the last day!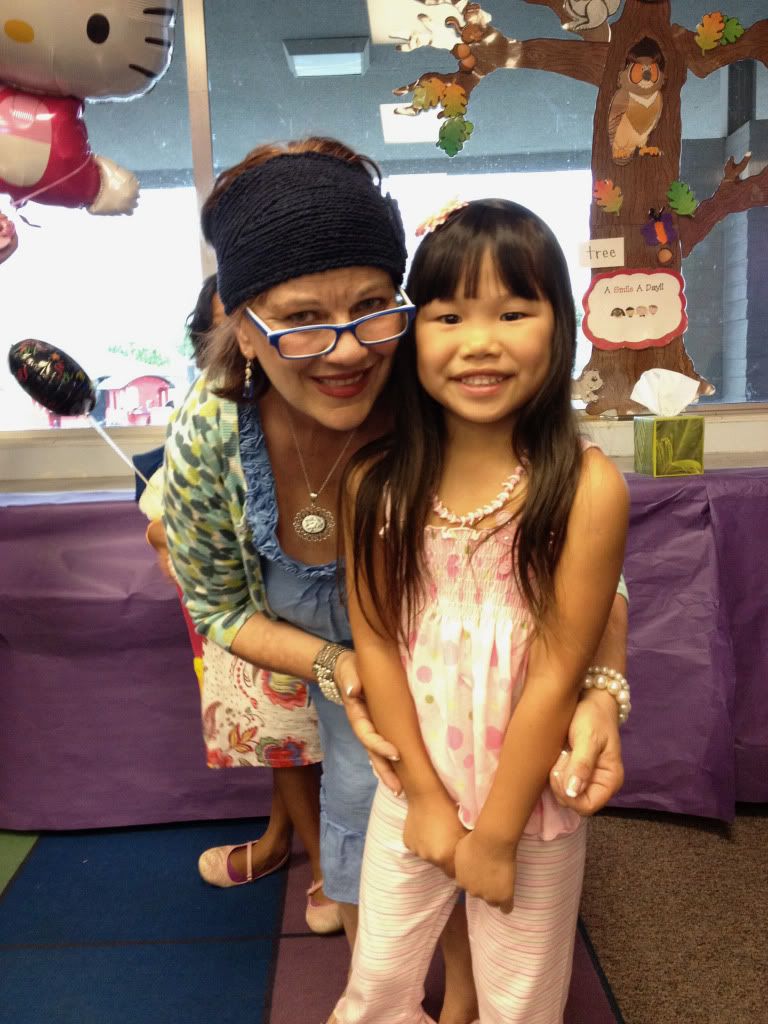 Grace and her teacher Ms. B.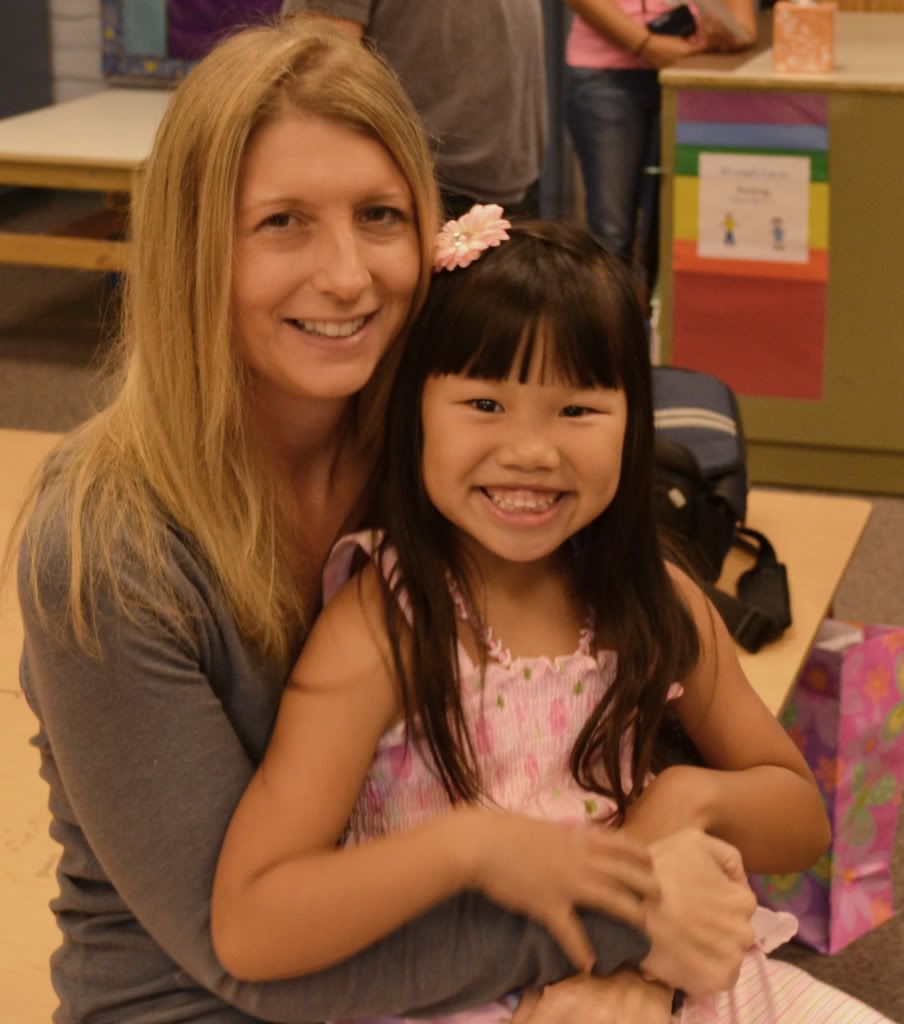 It's been a rough week. My bags look horrible but G. looks cute, so I sacrificed and posted this. =)
G.'s class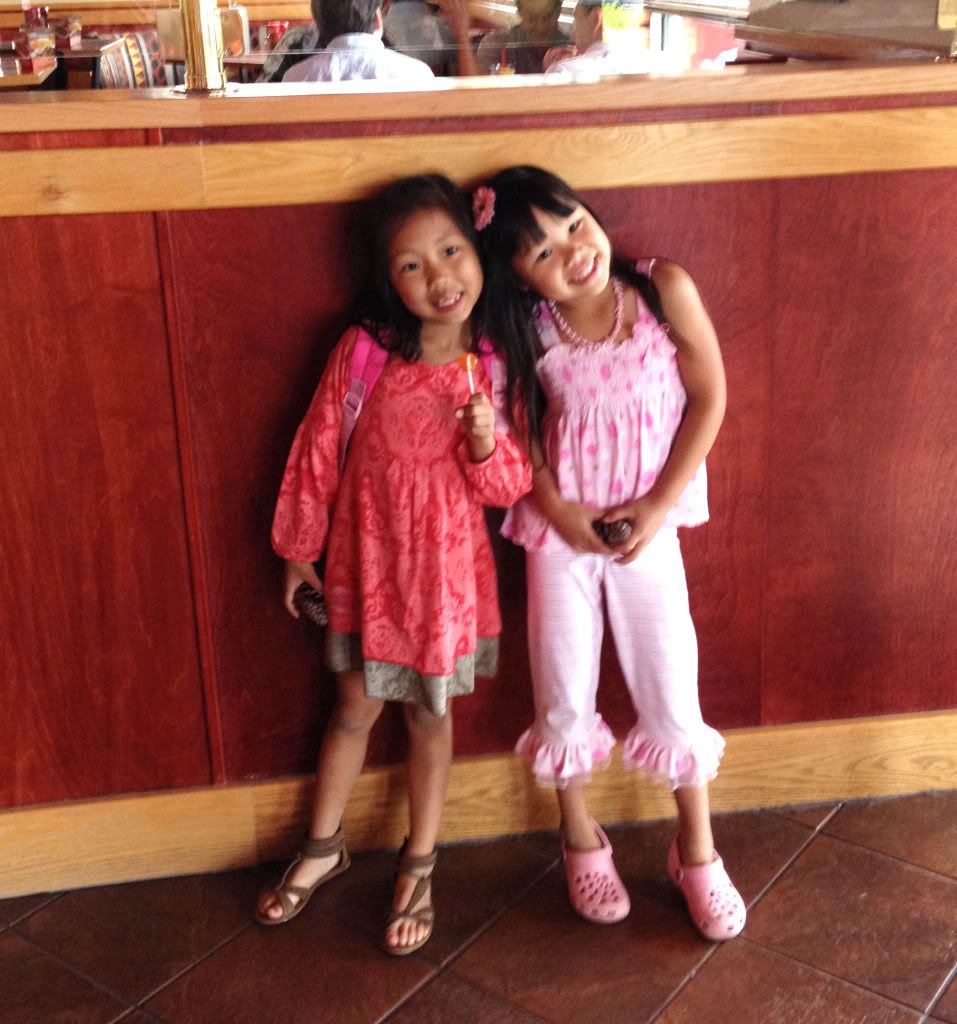 Gracie and her friend Kailee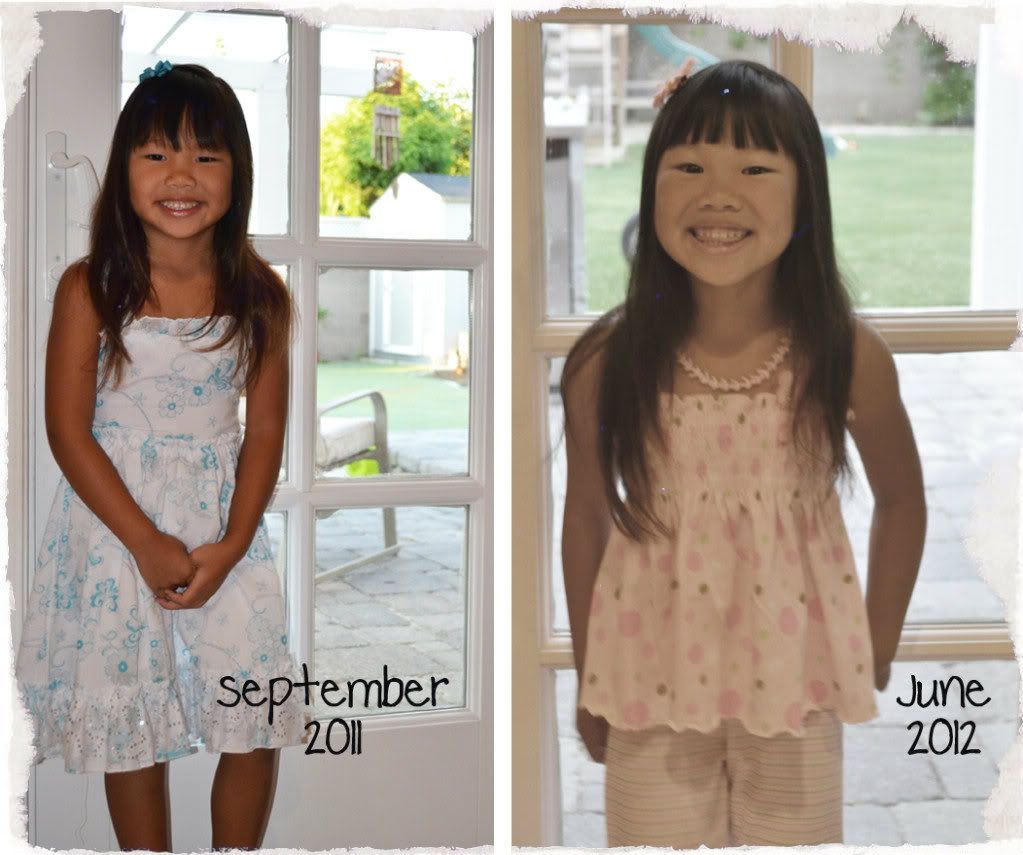 G. looks the same but adorable as always! The quality of the second picture is kind of funky. I had to do clean up the picture in Photshop but the lighting was so bad, that the picture just didn't turn out the greatest.