and unfortunately, I am talking about summer. This summer seems to have flown by! We did a ton of activities this summer, so that could be the reason why. Since Gracie is in school full time during the school year, I wanted this summer to be a time for fun, relaxation and NO schedules! It worked out really well for us and we all had a blast. I didn't blog all summer because I was too busy. When I did have some downtown, I spent it relaxing, so blogging was the last thing on my mind. If I recall, during past summers, I have taken a bloggy break. I think another thing that hasn't helped, is the fact that I got a new phone. I LOVE my phone and the camera in it is awesome, so I use that for almost all of my pictures. I have an app called instagram, in which I can put a filter on the folder. The only downside is, I need to email myself the pictures and then organize them, so that takes time and if I get lazy, it takes a while to go through all the photos and put them together, which means no blogging. But, I digress, back to summer. =)
If you recall, we lost our beloved doggy Wrigley in the spring. Jerry and I decided to get a new dog but what we didn't count on, was getting a puppy. We both knew that we didn't want to buy a dog. There are so many pets in the world that need homes, we decided to rescue one. I looked around and found a great organization, that had a cute Golden Retriever. I filled out the application but unfortunately, the dog had a medical problem and was taken off the adoption list. So, I looked around some more and found a cute puppy that was a lab mix with another organization. We met the puppy and ended up adopting him. Even though we both said we didn't want a puppy, we went for it. Let me tell you, puppies are a lot of work! Holy cow, I've never had a baby but this seems pretty to close one. Since M. was only 8 weeks old when we got him, I had to take him out to potty every 20 - 30 minutes, wake up 2 to 3 times in the middle of the night to take him to the bathroom and I had to follow M. all over the house to make sure he wasn't chewing anything that doesn't belong in puppies mouths. It took a while but we got the hang of things. M. is now older and potty trained so that helps a ton. He is a lab though which means TONS of energy and lots of chewing! Gracie loves him very much, Kyle, not so much.
I do have to say one thing regarding the rescue. If you ever decide to rescue an animal, make sure that they are a real non-profit organizaiton. Even though I did a ton of research, I found out that the people claiming to be a non-profit rescue, who we adopted M. from, really weren't. It's really sad and disgusts me that there are people out there who pose as rescuers.
Our new puppy. He's a lot bigger now.
Here are some of the activites that we did this summer.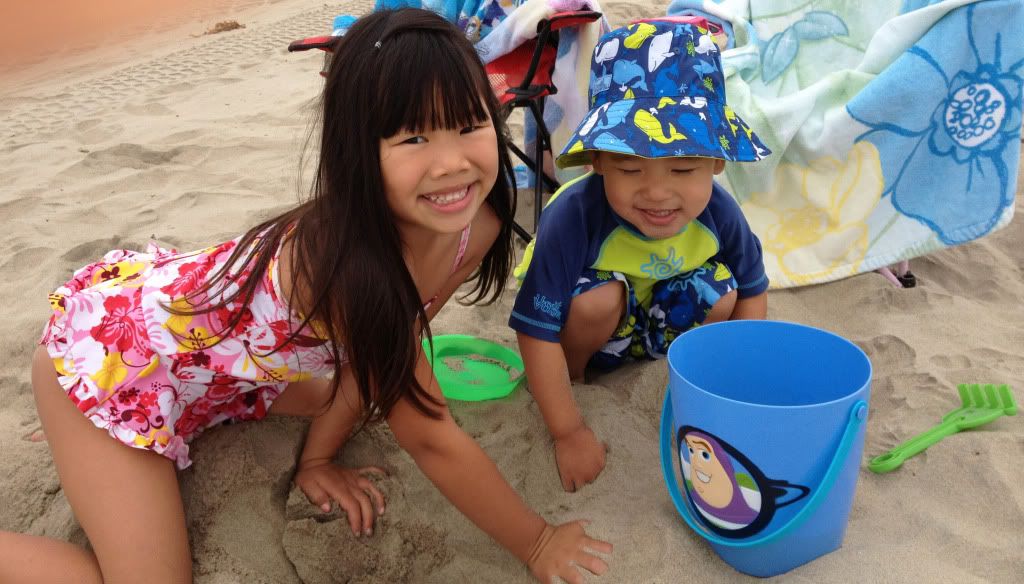 Gracie and Kyle at the beach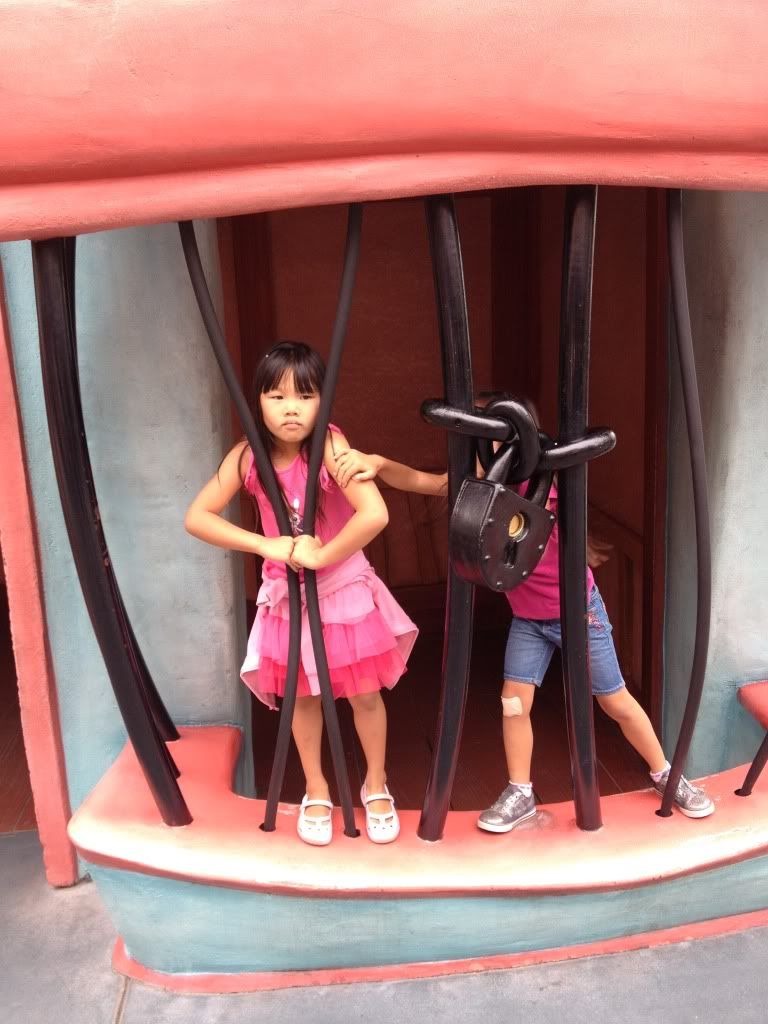 We went to Disneyland a lot this summer. I sucked it up and bought the higher passes, so we could go. We were able to get an early entry pass to Carsland and go on all the rides there. We didn't have to wait a long time for the rides but on most days, the wait time is 2 hours plus. Gotta tell you that it's not worth it and I would wait until the hype dies down before going again
.
We did swim lessons again. Gracie is becoming an awesome swimmer and loves to snorkle in the pool.

Fun with Daddy in the backyard pool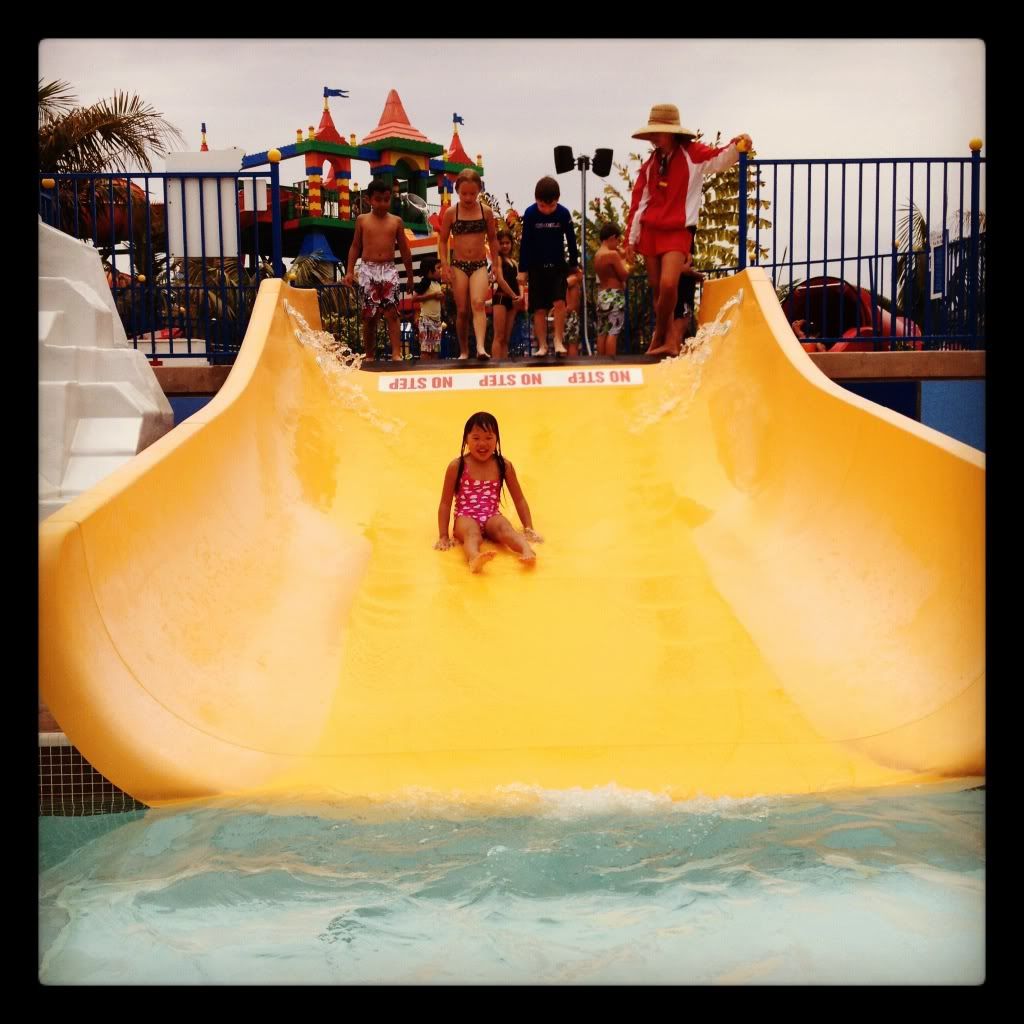 I took G. to the Legoland water park. It was small but she didn't mind. The best part was, I could sit on my chair and sun, while watching her play.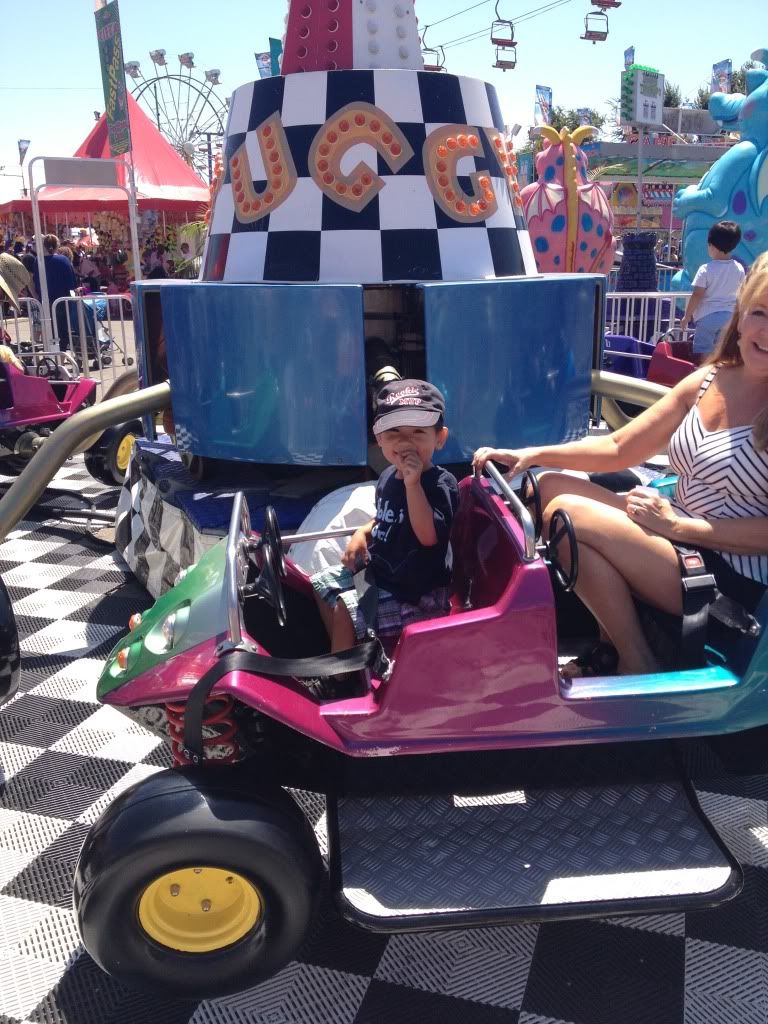 Orange County Fair. Never again, even though I said that last time. Way too hot and way too expensive!!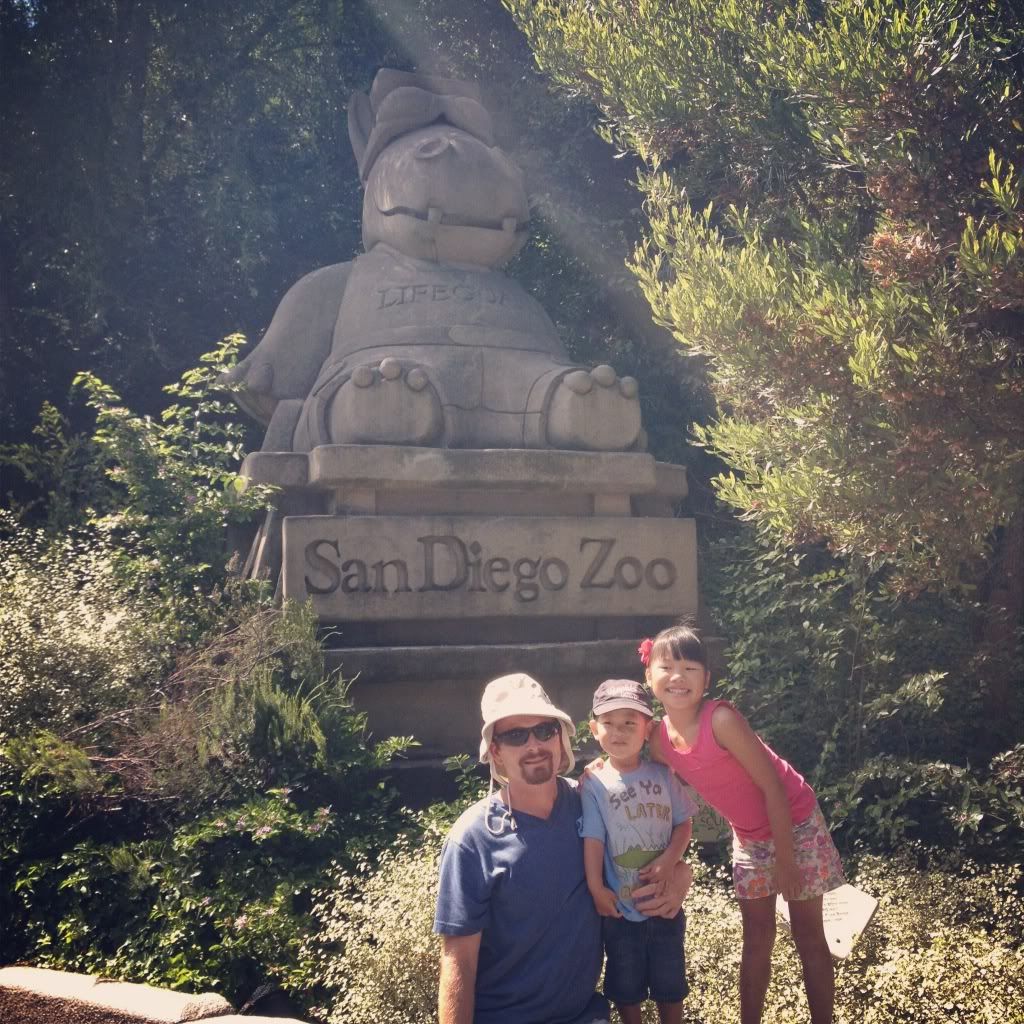 The San Diego Zoo had what they call nighttime at the zoo, in which the theme was China, so we went with my brother and SIL. It was warm, with lots of hills but the kids had fun.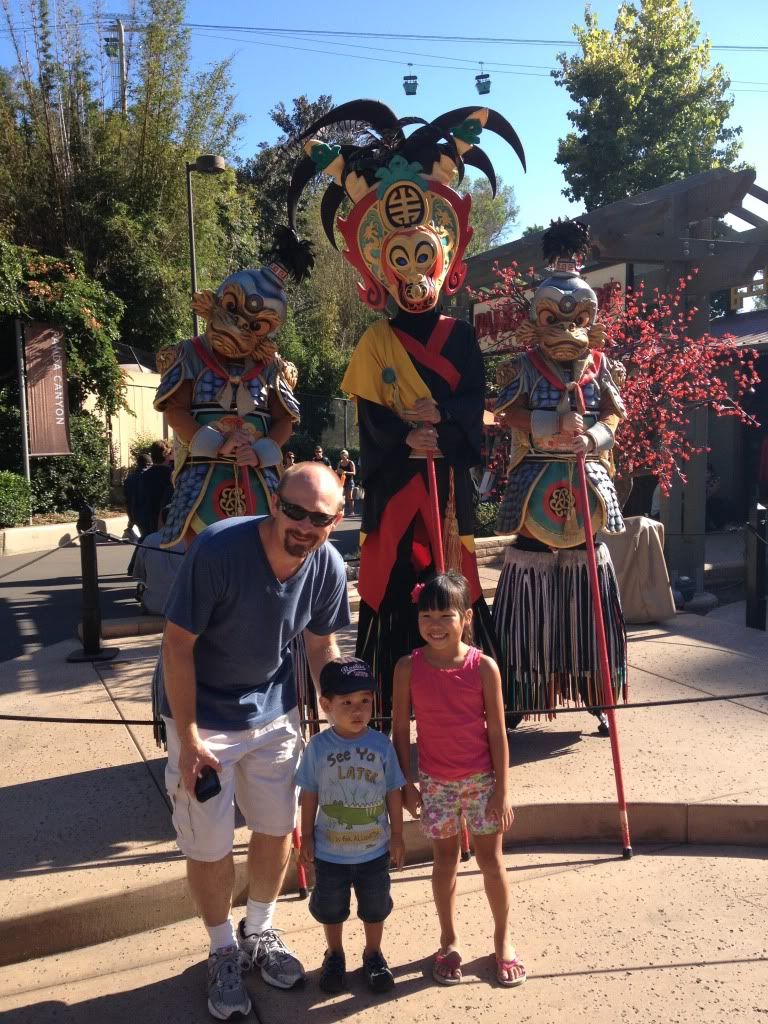 Stiltwalkers
Gracie also learned how to ride her bike without training wheels. We are so proud of her and she is a whiz on her bike now.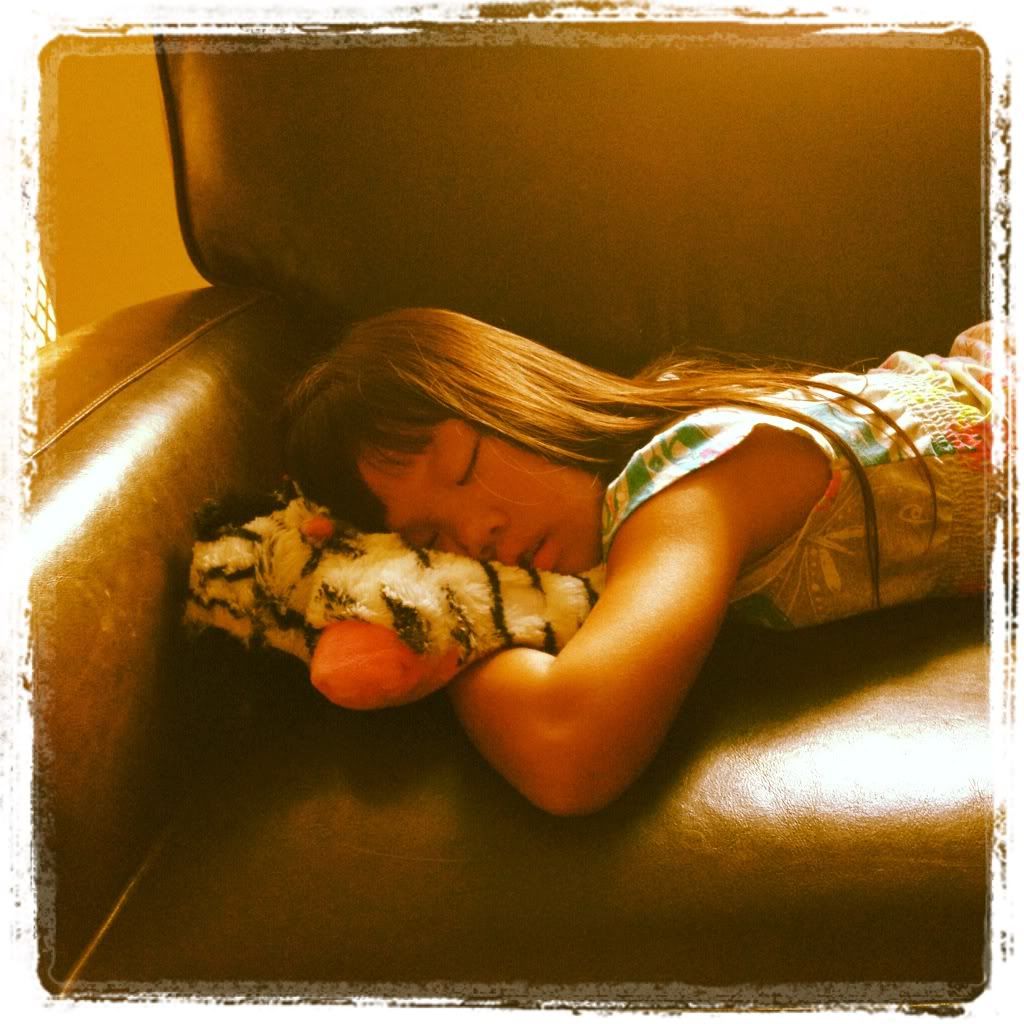 With all the fun things we did this summer, who couldn't resist a nap?!